Close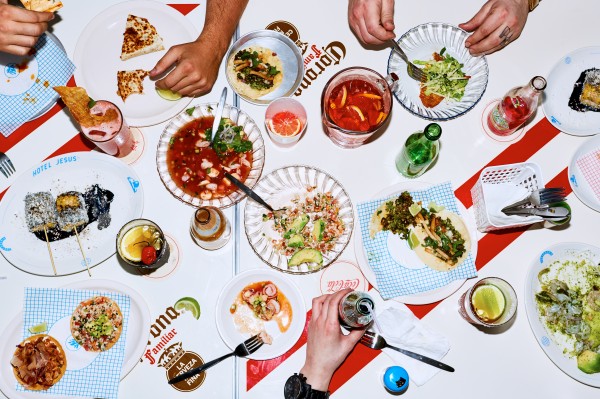 OUR OFFICE IS CLOSED - TO BOOK OVER THE WEEKEND PLEASE DO SO ONLINE - IF YOU CANNOT FIND A SUITABLE TIME PLEASE EMAIL [email protected] AND WE'LL GET BACK TO YOU ASAP.
NO-FRILLS MEXICAN BAR AND DINER. vego SERVING BUT meat FRIENDLY. BROTHER OF MAMASITA.
FOR NO-FRILLS MARKET-INSPIRED SNACKS WITH MEZCAL AND TEQUILA, tap BEERS AND COCKTAILS. TACOS AND TOSTADAS with shared plates INSPIRED BY NEIGHBOURHOOD TAQUERIAS AND MARKET TOSTADERIAS OF MEXICO. HIDDEN IN A HERITAGE POST OFFICE ON SMITH ST IN COLLINGWOOD. OUR MENU HAS RE-IMAGINED CLASSICS, REVOLVING seafood ceviches AND GUISADOS (SLOW COOKED MEATS), AND PROBABLY A BUNCH OF DISHES YOU MIGHT NOT HAVE HEARD OF.

TRADING HOURS
Tues-Fri 5.30pm-late • Sat-Sun 12:30pm-late
TACO TUESDAZEs 5.30pm till sold out!

BRUNCH – DINNER – TAKEAWAY
Staff Needed — Apply Here